With the digital era evolving and the pandemic knocking down the economic revenue, Email Marketing campaigns are a circumventing plan to ace your game in bringing in leads and customers.
Building an ideal list and curating emails to sway your audience needs a bit of research and analyzing which consumes a large span of your work. Making work easy, automating the process can save money and time considerably than other getaways.
Customize your emails with tailor-made templates and in-built features of multiple WordPress email marketing plugins, that make your emails beguiling.
Explore new platforms that are cost-effective and help out in bulk Email Campaigns reducing your effort in lead generation.
Here are a few best WordPress email marketing plugins that give you tailor-made solutions…
MailChimp for WordPress – MC4WP
A collective all-in-one marketing automation platform encompassing all sorts of marketing tools, adhering to entrepreneurs, and big business brands in achieving heights. Allowing your business to hitch online, MailChimp allows you to pick a custom domain, creating a website with built-in marketing tools helping you launch your business online.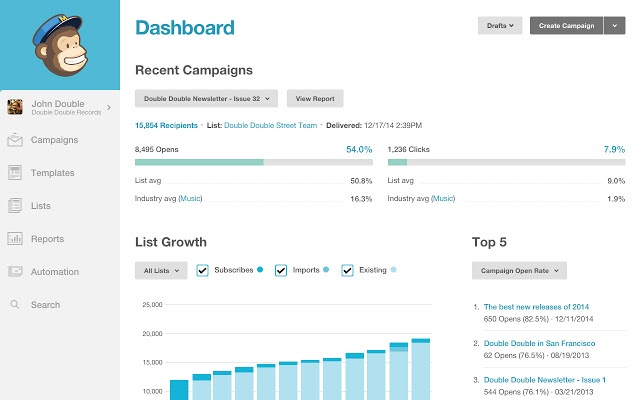 Key Features :
Helping you out in Email Marketing Campaigns,
MailChimp allows you to curate emails, social ads, postcards, design landing pages that promote your brand.
Helps you focus on the potential audience by filtering your users with Audience Management tools.
Content blocks and pre-designed templates giving a pro look to your Email Campaigns.
Automate marketing emails by adding a personal touch and scheduling them to reach your audience at the right time with relevant content.
Insights and Analytics tools to help you analyze your data and insights with the ongoing marketing campaigns.
With MailChimp WordPress Plugin, one can play around with numerous pre-built templates and add-on plugins that have access to multiple pop-ups, eye-catching signup forms.
Pricing
With a premium package, MailChimp allows you to play through their advanced features and customization options all at $312 per month. The Essential plan at $9.99 would be of great choice when you're betting your budget against email marketing.
SendInBlue – A Complete Marketing Toolbox, Inside WordPress
The WordPress plugin of SendInBlue has benchmarked its name with the impeccable service as an Email Marketing Service Provider.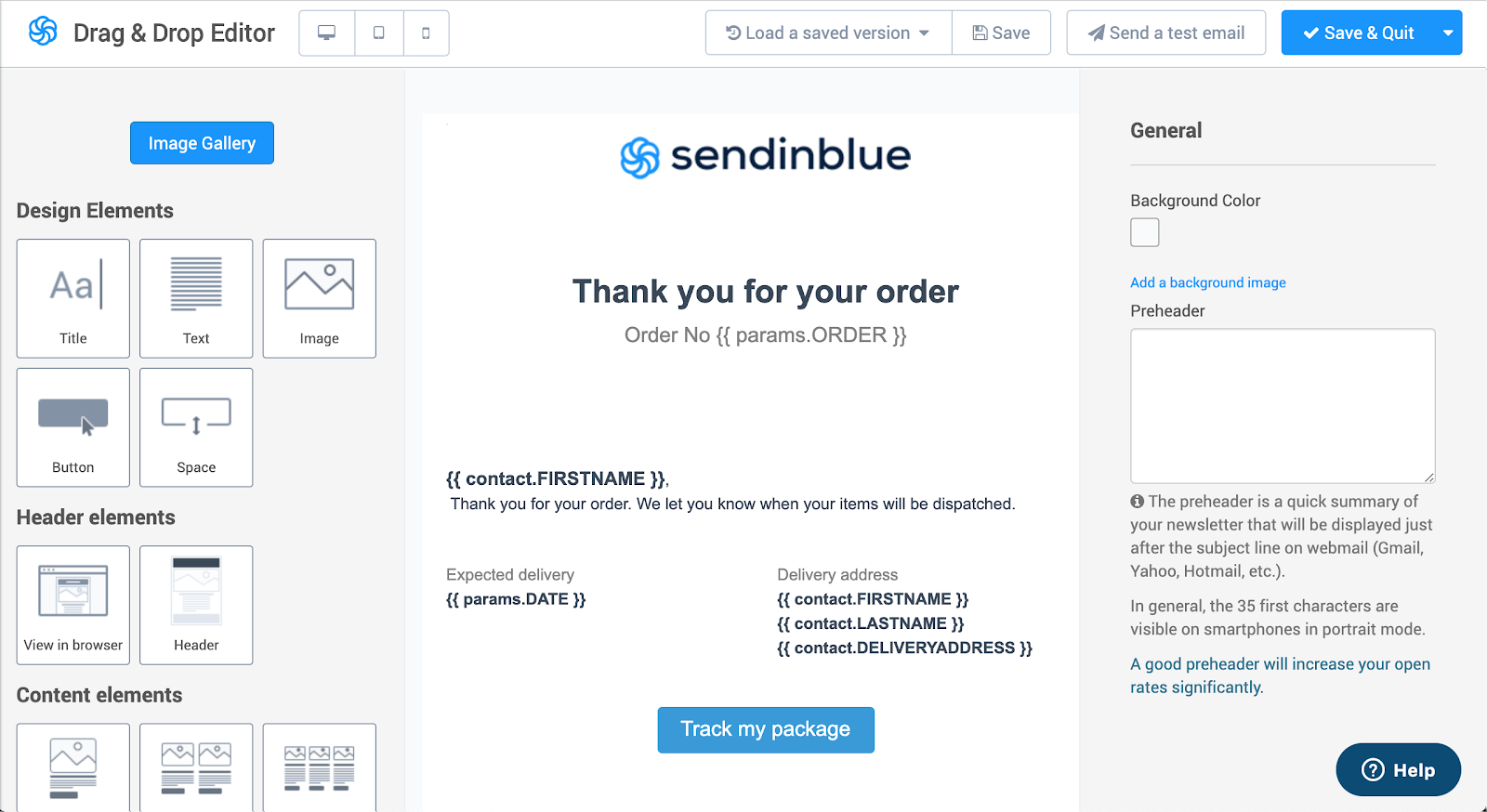 Key Features :
SendInBlue allows you to,
Grow your Email List,
Manage your WordPress SMTP,
Design and curate Newsletters
Integrate with numerous plugins that loop in payment services, CRM platforms, automation tools, and Lead generating Subscribing Forms.
Drag and drop editor with responsive email templates
Increases the performance rate by A/B testing your captions and email body content.
Allowing you to measure the success rates of your Email Marketing campaign, SendInBlue gives you detailed reports on open rates, email heat maps, detailed deliverability reports, and much more to analyze and improve your campaigns instantly.
Pricing :
Right from free access, SendInBlue has various packages to automate your workflow. Targeting Startups, the Lite package of SendInBlue allows you to view advanced and detailed statistics of your campaign at $ 25 per month. Whereas, the premium package of $53 is the best solution for marketing chores giving you multi-user access and marketing automation with social media.
HubSpot – Inbound Marketing, Sales, and Customer Support
One of the WordPress plugins that has earned and marked its market value by acing the leads count, thereby increasing the marketing revenue. Integrating with multiple CRM platforms, live chat support, and analytic plans to turn visitors into customers thereby increasing your business growth, HubSpot gives you real-time experience in marketing.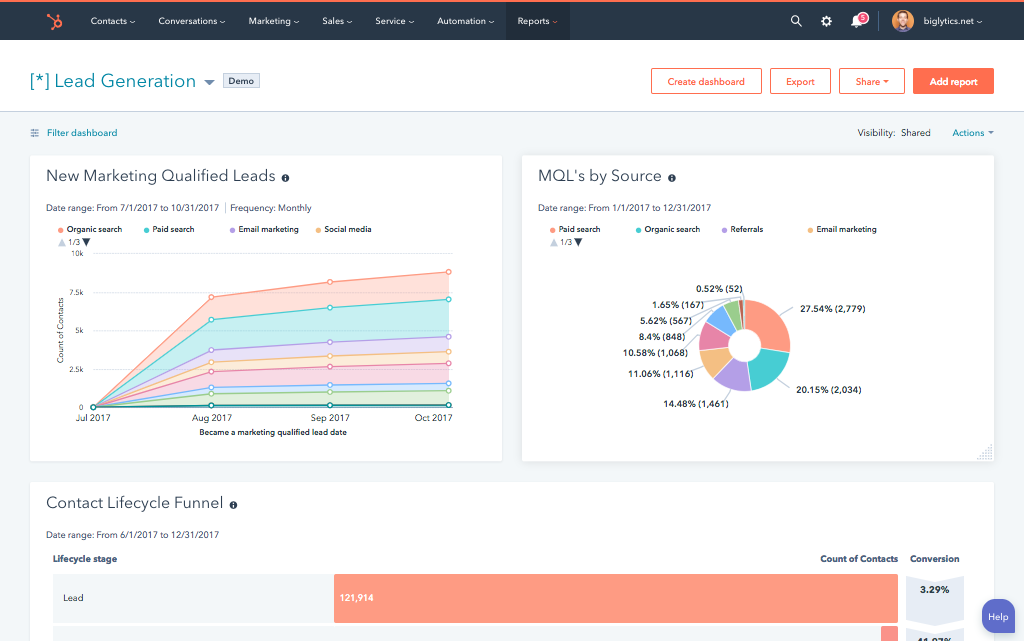 Key Features :
HubSpot free WordPress plugin includes,
Drag and drop interface that allows you to build persuasive newsletters and emails.
Submission forms and pop-ups to build a potential email list and nurture leads
Loops in Live customer chat support to engage with your customers instantly.
Chatbots automate responsive replies when the customer support team is offline.
Built-In analytics to view detailed reports and performance ratios of your landing pages.
Allows you to integrate with multiple built-in features that help in appending, social media, e-commerce platforms, event schedulers, analyzing tools, and project managing software to make the sales process more professional.
Pricing:
A starter pack that's specially curated for startups at $45 per month gives you all the features to analyze your audience, nurture them, and engage with them. With much more advanced features to automate and personalize marketing experience, HubSpot offers a Professional package at $800 per month.
MailPoet – A Newsletter Plugin
Trusted by more than 300,000 websites, MailPoet allows you to curate proficient emails for WordPress powered websites. A seamless plugin that allows you to add images and send emails right from your WordPress dashboard without any third party interference.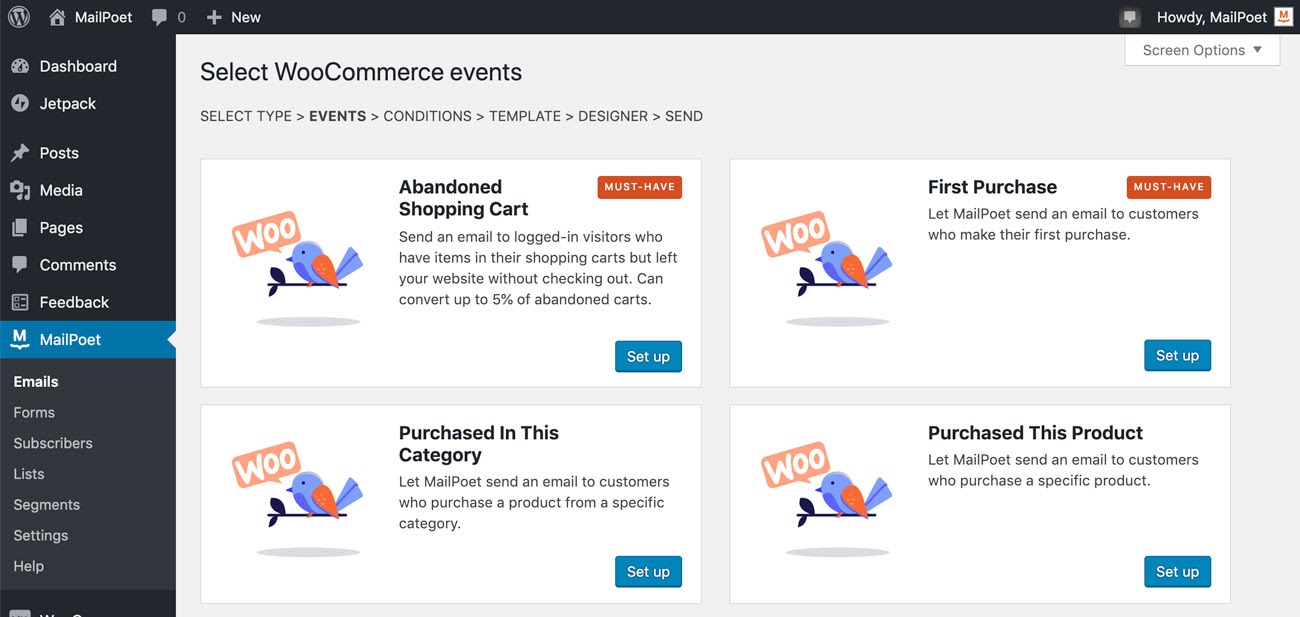 Key Features :
MailPoet's inbuilt features that help in Email marketing,
MailPoet allows you to send emails, grow your email lists, increase conversion rates, all under that same hood without leaving WordPress Dashboard.
Allows you to communicate with your visitors by sending welcome emails, email newsletters, and much more automated services.
Pre-designed WordPress email templates and alert notifications to notify your subscribers about new posts and viral blogs.
Allows you to segment your email list and deliver tailor-made content to woo your subscribers.
MailPoet's own SMTP service does not need external plugins.
Automating your Email process according to their tags, MailPoet sends follow-up emails to abandoned carts, thank you mails for first-time purchases, and automated recovery emails that convert visitors into customers.
Pricing:
The free package of MailPoet allows you to access email marketing features for WooCommerce and lets you curate unlimited emails, newsletters, etc with 1000 subscribers. The premium package of MailPoet allows you to use advanced analytics to learn your audience and has customer support to back you up.
Sumo – List Builder
Create professional pop-ups and sign-in forms to convert visitors into clients with Sumo. The drag and drop functionality of the plugin reduces your long spent time on creating an ideal email list.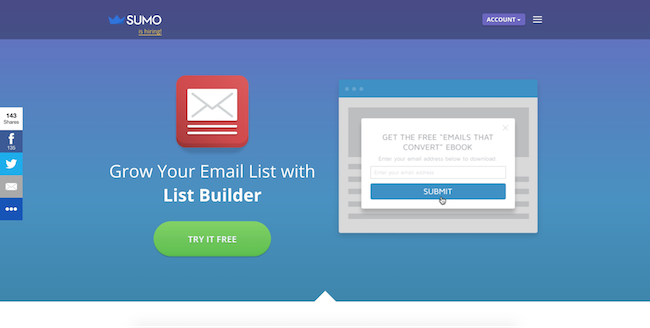 Key Features:
Sumo – WordPress plugin features include,
Advanced click and drag feature to add email ids of the websites to a consolidated dashboard.
A Smart Mode technology is embedded in Sumo to make pop-ins appear at precise moments right when a visitor is about to exit the page or at mid of the page.
Tailor-made templated to fit the brand that allows you to play around with background color, text fonts, spacing, and much more.
Mobile-optimized with pop-ups that are made fit to all smart phones, giving you the exact preview as in your computers.
Moreover, Sumo lets you analyze your performance rates with A/B testing, which tests your test, visuals, and offers that have the best conversion rates.
Pricing
With a cost-effective Pro package at $39 per month, Sumo lets you grow your list, with automated email opt-in forms and unlimited subscribers access. With few concessions, the free package will also be an absolute fit for startups running their Email Marketing campaigns with WordPress.
Hustle
Hustle is one of the best WordPress Email marketing plugins that allows you to generate leads, automate email marketing campaigns, and curate opt-in and pop-up forms.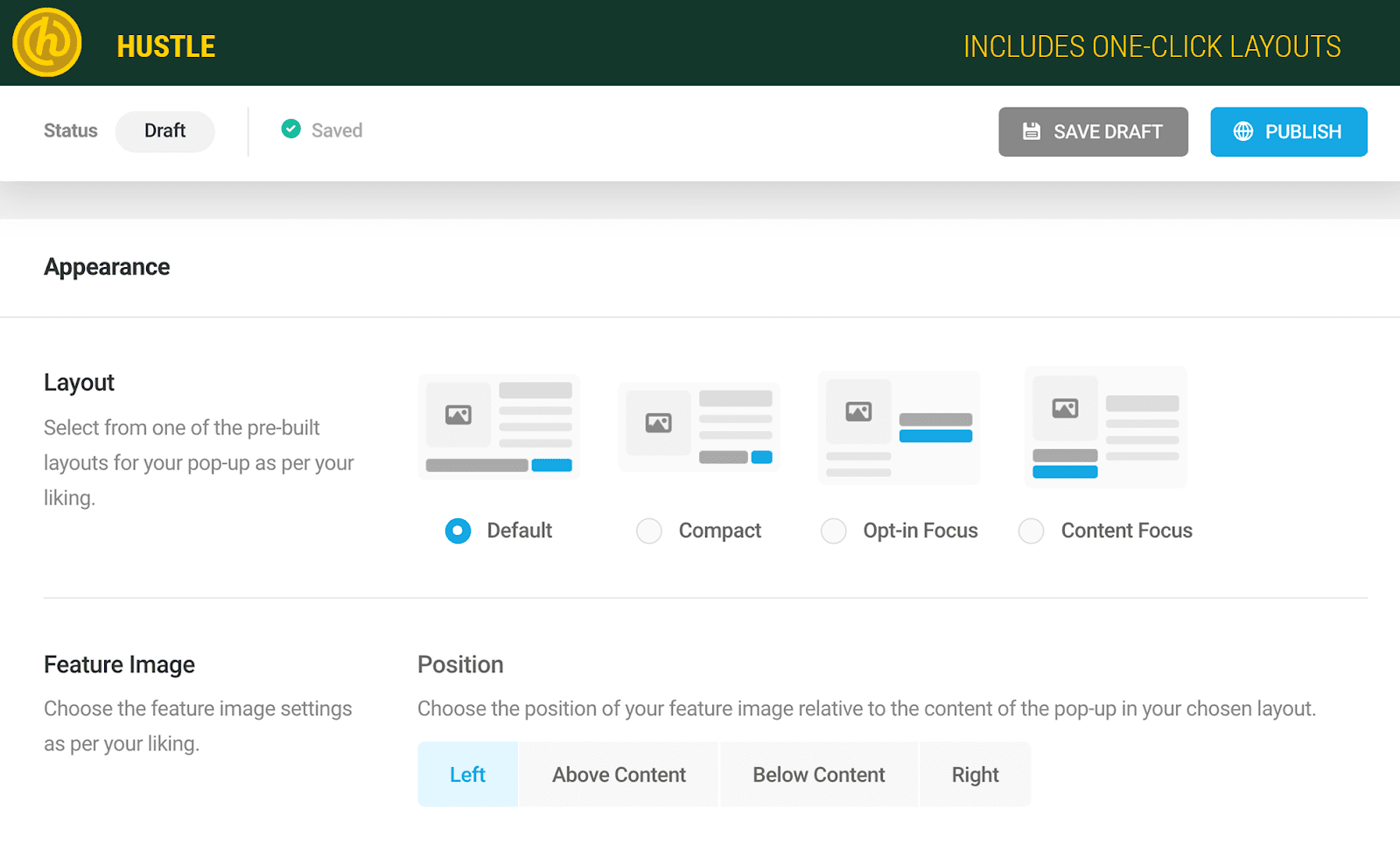 Key Features:
With integration options, the Hustle WordPress plugin helps in building a perfect mail list and converts site traffic.
Designer-made templates for attracting your audience with target discounts pop-in and opt-in forms.
Creating a Social Media presence with Hustle's diverse social sharing capabilities.
Custom-made templates to match each season. (Eg. Christmas, Black-Friday, Halloween, COVID-19 Notice)
Flexible Slide-ins, widgets, shortcodes are made to fit smartphones and computers with built-in easy to use design settings for all your marketing modules.
Pricing:
Allowing 3 free pop-ups, slide-ins, social share bars, and embeds with Hustle Pro for Unlimited version at $5 per month, you can also integrate with some of the best Email services like MailChimp, Aweber, Campaign monitor, and much more.
Ninja Forms
Last but not the least, Ninja Forms has a credence of 1 million installations marking its territory as one of the most commending email subscription plugins of WordPress. Giving you the feel of a professional Web-developer, Ninja Forms gives you a user-friendly experience.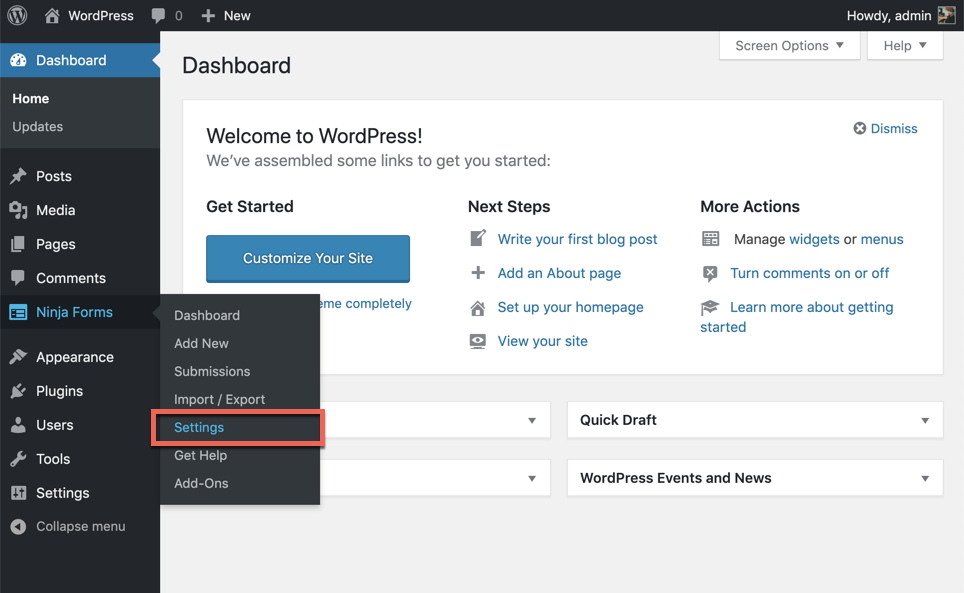 Key Features:
Ninja Forms helping you design like a pro with features that include,
Built to be understandable even to a beginner, Ninja Forms has a dedicated support team to design complex forms.
Gives you access to build multi-page WordPress forms, conditional forms, and allows you to design rows and climb layouts that blend in perfectly with your website.
Payment Integrations with Paypal Express, Elavon, Stripe, and credit cards securely support user remitted amount, single payments, or subscription payments.
Custom made exit-popups and CTA, that makes your visitors into clients, increasing the conversion rates.
Spam protection including Akismet and Google reCaptcha
Pricing:
With a Professional package at $99 per month, Ninja Forms is the business class solution to all marketing campaigns giving access to multiple registration forms and payment integrations. With advanced features, the Agency package of Ninja Forms lets you synchronize your data against multiple CRM platforms and offers an advanced analytics feature at $249 per month.
Though, these WordPress email marketing plugins have benchmarked its presence, pick the best plugin that suits your requisite. Increase your brand's expertise and build your subscribers list to steer up the customer's perception, driving heavy traffic to your website with the best-automated plugin.
About the Author