We've got big news: Wordable now has the option to export to Custom Post Types.
This was definitely our biggest feature request, and it's now live!
You can choose between posts, pages, and custom post types as well. You can set defaults on the "defaults" page: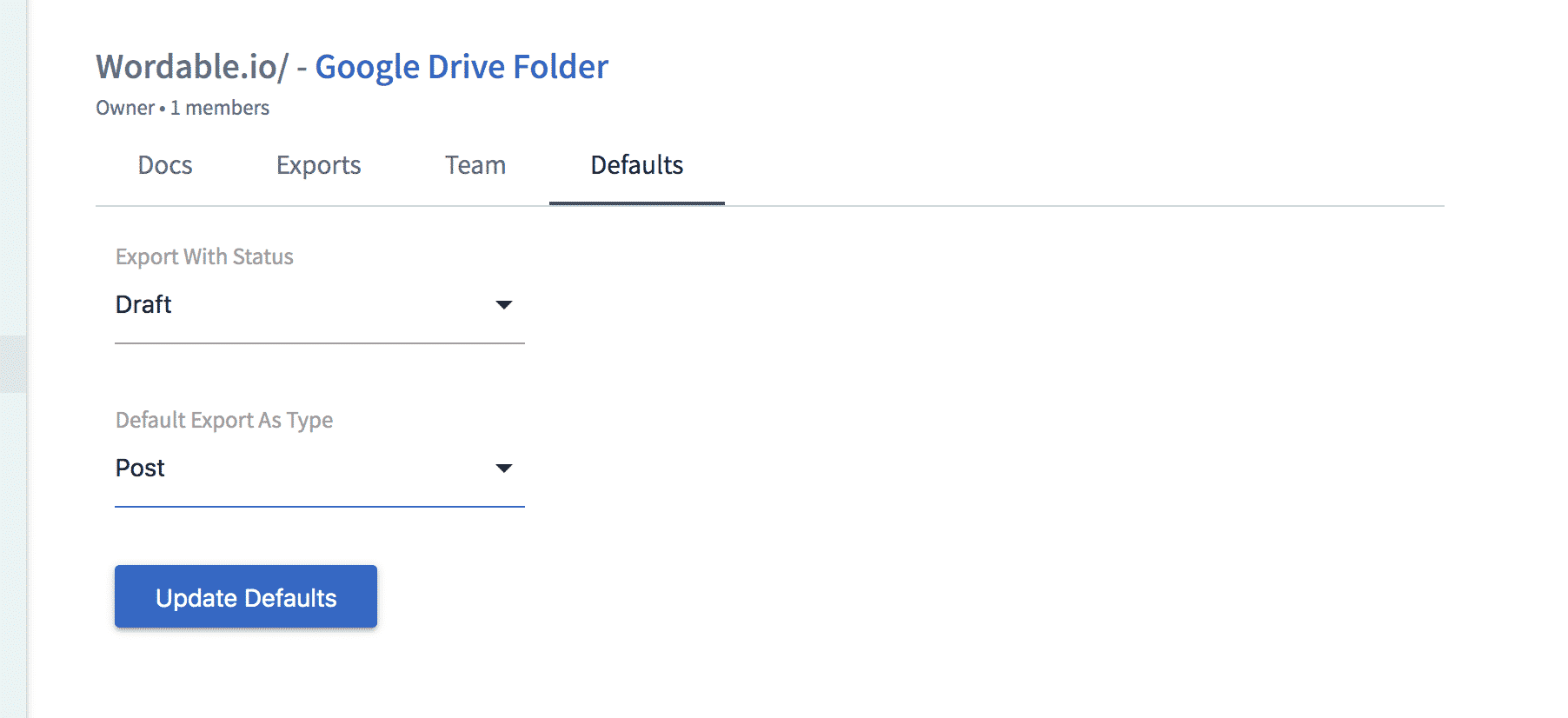 But you can also select these when exporting.
Additionally, you can select whether to export it as a draft or just publish it live from Wordable.
Finally, you can select author and categories from the Wordable dashboard.
All of this is designed to shave more time off your routine so you can stop wasting time doing boring stuff and spend more time crafting quality content!